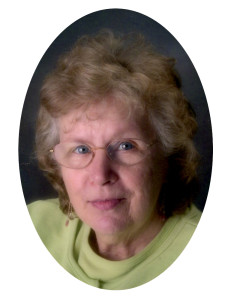 MAG Board Position:
Board President
Profession:
Store Owner/Manager,
Ceramicists, Painter
Organizational Affiliations:
Mantorville Restoration Association
Mantorville Chamber of Commerce
Areas of Artistic Expertise:
Mrs. Hoaglund has worked for many years in both found-object painting and ceramics. She has taught painting to both children and adults for many years.
Administrative Expertise:
Mrs. Hoaglund has owned and managed retails stores for many years, and presently owns Cottage Treasures Gifts and Antiques in Mantorville, Minnesota. She has invaluable experience in the day-to-day operation of a retail facility at all levels. She owned her own ceramics studio for many years.
………..
Theresa is a wife and mother of 6 with 16 grandchildren and great-grandchildren. She loves to create and is always up to learning new mediums and techniques. Theresa and her husband, Lyle, have lived in numerous places and love to travel. She has been a small business owner for a number of years, owning and managing retail stores including her ceramics shop, Riverside Gifts, and in the past, Cottage Treasures Gift & Antiques in Mantorville, MN. Theresa was also the main driving force behind the recruitment of the original artists in the creation of the Mantorville Art Guild. She has served on the MAG Board of Directors as a Charter Member since its inception, and is currently serving as the Board President. Theresa is a 'decorative' painter, often painting on unique 'found objects'. She creates one-of-a-kind treasures from often old and cast-off furniture, especially chairs. There are never two of a kind. She also enjoys painting on old zinc jar lids, old or odd jars and bottles, ceramic items and more. Many who work with her at the Mantorville Art Guild joke that "…if you sit still too long, beware, she may paint you!" After all, she did paint her shoes that she wore when remodeling the building on Clay Street in Mantorville that was the original home to the Mantorville Art Guild Gallery, then entered them for a show and they were accepted and on display at Paradise Center for the Arts in Faribault, Minnesota.