Artistic Performance & Spaces
The Mantorville Theatre Company
The MTC is a community theatre and performs plays throughout the year. During the summer season, starting the last weekend in June, you can see a different Melodrama every three weeks. Come boo the villain, cheer the hero and sigh for the sweet heroine...more information may be had on their web page!
"Friends of Wasioja" is a group of enthusiastic citizens of SE Minnesota. Their goal is promote history, save historical sites and become a vital part of the Community. Wasioja Civil War Days on June 15 & 16, 2013, will be sponsored by the "Friends". Wasioja Civil War Days will commemorate the Civil War with full battle reenactments.
Mantorville Area Chamber of Commerce
Year 'round activities for families, picnickers, bikers, history buffs, art lovers, photographers, antique hunters, craft groups, those who enjoy good food, campers, fishermen & women, kids, seniors, the family dog, ghost hunters, bargain hunters, stock car race fans.........! Everyone, really.
Mantorville Restoration Association
The Mantorville Restoration Association is a 501(c)(3) organization dedicated to the restoration and preservation of Mantorville's history and historic buildings. The MRA owns and maintains several properties in Mantorville, including the Mantorville Opera House, the Restoration House, the Log House, the Carriage House and the newly acquired Greek Revival House (which the group saved from destruction and moved to a new location). The Opera House can be rented for private and public events. Contact them at PO Box 311, Mantorville, MN 55955.
The Mantorville Restoration Association also sponsors Mantorville's annual Marigold Days. The 51st Annual Marigold Days will be held September 7-8, 2016, at Riverside Park and all over Mantorville. Flea and Antique Market, music, parades, arts and crafts, bingo, dancing, car show, quilt show flower show, and a lot of really good food!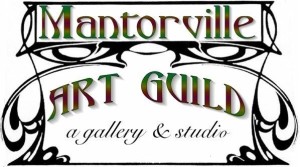 The Mantorville Art Guild supports the fine artists and organizations in the Mantorville area.
Below is a directory of our Member Artists where you can learn more about your favorite artists and how to get in touch with them. To the right, is a list of area Artistic Performance Spaces and their events.
Member Artists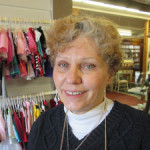 All Dressed Up
Alterations, Custom Sewing, Doll Clothes
PH: 507-356-8032
EMAIL: cherylanderson507@gmail.com
My GALLERY Page
Landscapes
Paper, Canvas, Metal, Wood and Plastic
Oils, Acrylics and Watercolors
PH: 507-281-3841
EMAIL: hpdoug1943@aol.com
Author
Mantorville Farms
6079 231st Avenue
Mantorville, MN 55955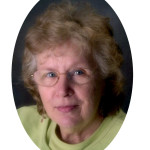 Decorative painter on 'found objects', wreaths, and floral arrangements.
PH: 507-421-7166
EMAIL: tlhoaglund@kmwb.net
My GALLERY Page
All Things Quilted
Quilted and Sewn Items
PH: 507-993-1579
EMAIL: mary@pickbcs.com
Quilted Items
PH: 507-477-3165
EMAIL: was2947@hotmail.com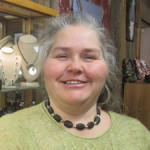 Anne's Creations
Designer Jewelry and Knitted Items
PH: 507-282-9592
EMAIL: thiemana@gmail.com
My GALLERY page
ginnicormack@gmail.com
507 282-4265
Water Colors
cfrarck@kmtel.com
507 250-3421
Hand Crafted Jewelry
johnnico@live.com
503 563-0895
Encaustic Art
jeanandmalea@gmail.com
507 891-067